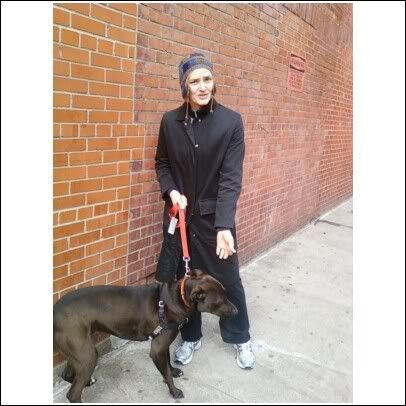 This morning I'm walking down the street and I see this girl and her dog standing against the wall, so I, out of habit, walk away and as far to the curb as possible.
Even though I am about 5 feet from them, out of nowhere the gigantic animal lunges at me and jumps up, pulling on my arm and we are face-to-face.
The girl pulls him off me and laughs and doesn?t offer any apology, so I tell her she needs to teach her dog control. She shrugs it off as no big deal and we had a screaming match in the street.
She insists that the dog didn?t hurt me, and fails to care that besides not wanting her dog on me, I nearly had a heart attack.
It?s people like her that give dog owners a bad reputation.