For the pat 2 years at Halloween, FIT students have turned their campus into an art gallery...
Chalk! Returns to FIT for Second Consecutive Year
October 20, 2014
For the second consecutive year, FIT Illustration students will take to the street -- or, more accurately, the walls -- chalk in hand, to create original art on the outside of FIT's buildings on Seventh Avenue between 27 and 28 Streets. More than 45 students, plus some alumni, will take part in this joyous expression of street art.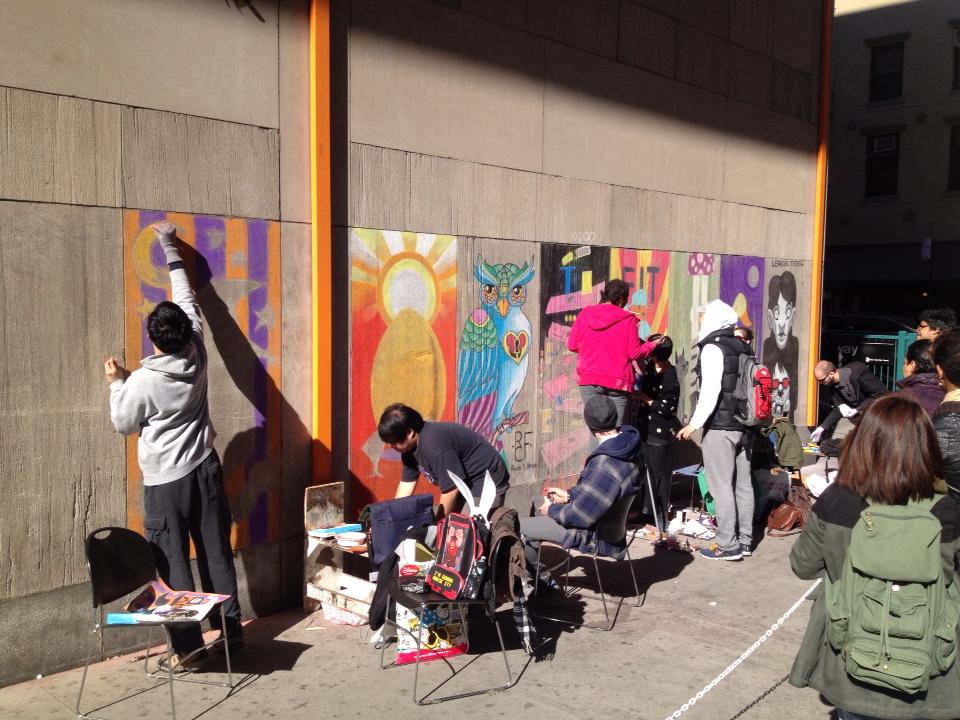 The event will begin on Friday, October 24 with guest muralist Angel Garcia (FIT, BFA Illustration '13) installing a piece as part of a technique workshop throughout the day. Then, on Monday, October 27, which is also the start of FITís Legacy Week, the Illustration students and alumni will draw their original designs.
The works of art will remain up for about a week for passers-by to enjoy. Here is a video from the 2013 event:
https://www.youtube.com/watch?v=z41TajUEA3s
Seventh Avenue at 27 Street
New York City 10001-5992
212 217.7999
http://blog.fitnyc.edu/artanddesign/...opular-demand/