Chelsea and the Statue of Liberty have always had a connection
First the arm of the Statue of Liberty resided in Madison Square Park for 6 years from 1876 to 1882...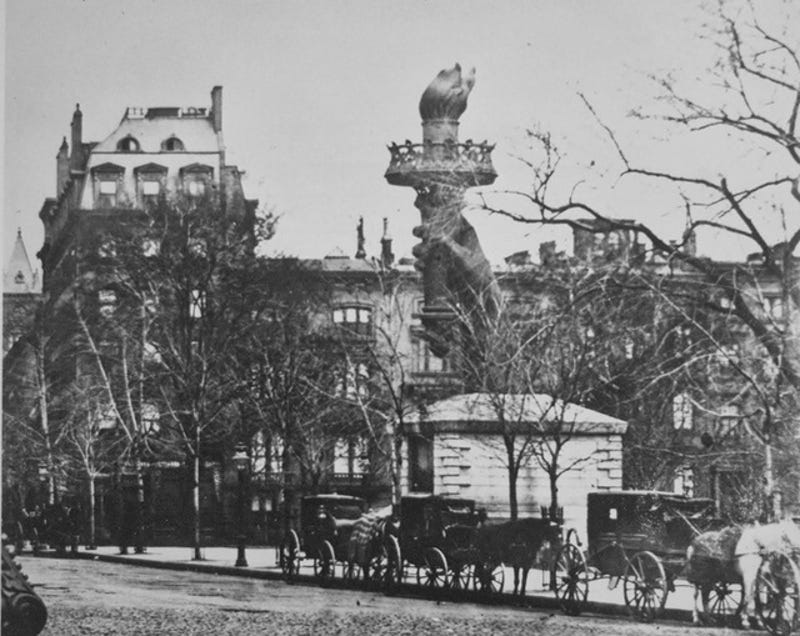 then in 2011 Pierre-Alix Piatrd was discovered on the corner of 25th St and 8th ave and was appointed substitute Statue of Liberty
http://chelsea.clickyourblock.com/bb...erved-vacation
Our 3rd go at a Statue of Liberty will look a bit different....
Hudson Yards wanted to create a signature Statute of Liberty like iconic tourist attraction . Initially this was to be a living one made out of trees....
this was not very interesting and better heads prevailed and the idea was dropped.
Next Related Companies tried to lure the current Statue of Liberty to move back to Chelsea from Liberty Island. A deal was struck, but nixed at the last moment by the efforts of Mayor de Blasio,
Hudson Yards next and last attempt to create an iconic tourist attraction, succeeded and Staircase to Nowhere a 21st century abstraction of the iconic Statue of Liberty is now being assembled on site....
....and will someday greet visitors to the Chelsea community.